Tidy Towns with Tullamore CU
Its hard to believe (in July 2021) that it's two years since the last Tidy Towns competition took place. This competition is run by Tullamore Credit Union in collaboration with Tullamore & District Chamber of Commerce (info@tullamorechamber.com), Offaly County Council (email: community@offalycoco.ie) & the Tidy Towns Tullamore committee (info@tullamoretidytowns.ie) . There are several categories with businesses, residential committees & tidy town committees invited to take part.
The judging panel would visit each area and note areas of improvement prior to the final judging. Members of Tullamore Camera Club would take photos of the various villages, businesses & estates with the awards made in September.
This community based initiative was a great way to get people involved in the tidy towns while also enabling a social meeting of people in the various estates, villages & businesses.
Rural Village winners 2019
The winners in 2019 of the Rural Village category were:  First place Killeigh with Pullough taking second and Ballycumber placed third. Geashill earned a special merit.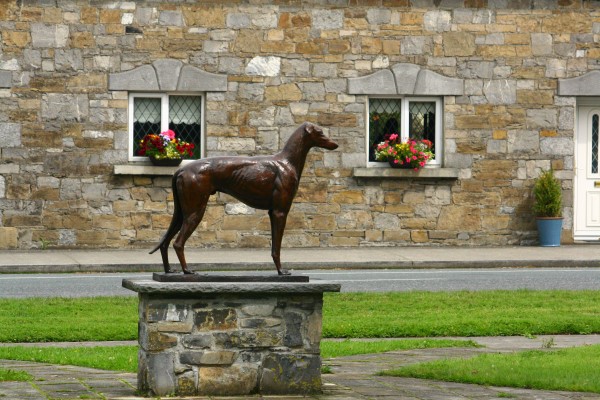 Small, Medium & Large Estate winners 2019
The various estates from Tullamore & surrounding towns were split into 3 categories for the competition – Small, medium & large.
The winner of the small estates category was Limefield, Tullamore with Coologue, Daingean & Arbutus Court, Tullamore sharing the spoils for second spot. Glenfircal, Tullamore was third.
Whitehall estate took first spot in the medium estate section. Meadow Court Daingean won second place and The Elms, Tullamore took third spot.
The winner of the large estates section was Arden Vale, Tullamore. Droim Liath, Tullamore took second place and Ballin Ri took third spot.
Business winners 2019
The business section had a large entry (despite the fact that the town improvement works were ongoing in the summer of 2019). K Flowers won first place. Hair by Design took second spot and Guy Clothing took third.
Public Areas
The Public Area winners were Bridge Centre and the National Learning Network while Rahan Road won the Residential Road/Street section.
Public Houses
The public houses also had a category. The Urban winner  was The Old Harbour Bar with William St Eatery taking second place.
The Rural Pub winner was The Pull Inn Pullough with Hamiltons of Geashill taking second spot.
You might find a little inspiration here as we return to a new normal after Covid 19.
A selection of all winners can be viewed here.